VAC - M20 Race Engines
$0.00
Purchase VAC - M20 Race Engines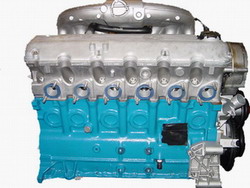 BMWs small 6 cylinder, the 2V M20 engine has proven a very durable long runner in stock configuration. When subjected to the extremes of racing, there are many modifications and tricks needed to overcome it's problem areas that effect the M20 during high RPM use.
Our M20 race engines excel in durability and are extremely competitive in competition! Very popular with Hill-climb competitors, drifters and road racers around the world, both n/a and forced induction solutions are available to put you in the winners circle, and keep you there for the season.
If you are looking into racing your M20 powered vehicle, give us a call.
M20 Race solutions start at $8,000 US and up. We build to suit and offer a custom solution based on our years of experience to fit your exact needs! Our M20 Race engines are always fitted with VAC's Billet Rocker Arms, which allow more radical camshaft designs that in turn better optimize valve motion.
Purchase VAC - M20 Race Engines
Other products in the category Engines - Racing / 6 Cylinder Racing Engines:


StoreFront
|
Wheels and Accessories
|
Engine Components
|
Engines - Racing
|
Fuel System
|
Oil System / Engine Lubrication
|
Forced Induction (Turbo, Supercharge, Accessories)
|
Other Manufactures (non-BMW)
|
Electronics & Tuning
|
Exterior, Body & Aerodynamics
|
Intake
|
Exhaust
|
Miscellaneous
|
Pit Equipment / Tools
|
Electrical
|
Services
|
Towing Equipment
|
Brakes
|
Suspension
|
Mini Cooper Catalog
|
Books, CDs, DVDs & Literature
|
Interior & Ergonomics
|
E82 / E87 - 1 Series Catalog
|
E30 M3 Catalog
|
Seats and Accessories
|
EZ-UP Canopies
|
Apparel
|
Cars For Sale
|
Clearance Items
|
Drivetrain
|
Fluids & Oil
|
Cooling System
|
Vehicle Track Timing Products
|
Used & Refurbished Parts
|
Dyno Tuning
|
Package Deals / Kits
|
Carbon Fiber Accessories
|
Factory 'BMW Performance'
|
Safety Equipment
|
Plumbing / Aeroquip
|
Great Gift Ideas
|
New Products
|
Roll Cage Kits
|
Spec Racing
BMW, Racing, Safety, Harnesses, Roll cage, Motorsport, Motorsports, Engine, Engines, Automobile, Auto, Autos, BMW Tuner, Tuner, Tuning, Chip, Chip Tuning, Custom Tuning, Dyno tune, OBD2 Tuning, Performance, BMW Performance, Ultimate, Ultimate driving machine, Machine shop, Camshafts, Cams, Head, Heads, port polish, Port and polish,
VAC Motorsports Online Store powered by Nexternal
shopping cart software