KMS - S14 / E30 M3 Basic ECU Kit
2259.95
1999.95
Purchase KMS - S14 / E30 M3 Basic ECU Kit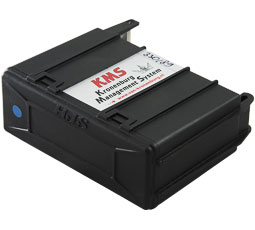 VAC Motorsports is excited to have chosen KMS (Kronenburg Management Systems) as a partner in providing superior and affordable engine management to our customers!

If your are looking to competitively race your S14 or simply to make your E30 M3 S14 powered vehicle a driver with modern reliability and performance, VAC Motorsports KMS ECU kits are the professional grade choice at a real world affordable price.
The KMS '25 series ECU is both affordable and fully featured while being super easy to program. This reliable system can be implemented and programed by any person with standalone ECU experience (or even the novice with proper background) in no time.

Basic Kit:
This kit includes all of 'the basic' components needed to wire up and go! Everything you need to equip your S14 with the flexibility only a fully featured system provides.
KMS M_25 ECU
KMS 4cyl Wire Harness
VAC S14 Crank Trigger Kit (with sensor)
VAC S14 TPS Kit (with sensor)
KMS Air-temp Sensor
VAC S14 ICV eliminator

All KMS units can all be upgraded by firmware as well as expanding to additional hardware to achieve custom requirements. Features like VANOS control, in cockpit Lambda display, ect. So no mater what you plan to do with your car today, you are ready for tomorrow.
Some of the MA25 / MP25 features:
Complete engine management system up to 10 cylinders and 15,000 RPM
Full Self mapping of fuel. Uses a Air Fuel Target map for every Load & Speed site using standard or wide band sensor.
VANOS Control
Idle Control for use with various intake setups.


Variable launch-control
Power shift (separate delay and cut off time for each gear)


Anti Lag System
Boost-control: Boost pressure mappable to RPM & Overboost Function
3 auxiliary outputs (example: shift-light, water injection, cooling fan etc.)
RPM limiter: both Soft and Hard cut
Engine diagnostics
(2) Engine load type sensors (eg. MAP and TPS simultaneously)
Analogue inputs (second lambda sensor, gearbox position sensor etc.)
Available in a plastic or aluminum housing (shown on right)



*The difference between the MA and MP model is the ECU housing, both shown on right

Purchase KMS - S14 / E30 M3 Basic ECU Kit

Other products in the category Electronics & Tuning / KMS Engine Management:

















































StoreFront | Wheels and Accessories | Engine Components | Engines - Racing | Fuel System | Oil System / Engine Lubrication | Forced Induction (Turbo, Supercharge, Accessories) | Other Manufactures (non-BMW) | Electronics & Tuning | Exterior, Body & Aerodynamics | Intake | Exhaust | Miscellaneous | Pit Equipment / Tools | Electrical | Services | Towing Equipment | Brakes | Suspension | Mini Cooper Catalog | Books, CDs, DVDs & Literature | Interior & Ergonomics | E82 / E87 - 1 Series Catalog | E30 M3 Catalog | Seats and Accessories | EZ-UP Canopies | Apparel | Cars For Sale | Clearance Items | Drivetrain | Fluids & Oil | Cooling System | Vehicle Track Timing Products | Used & Refurbished Parts | Dyno Tuning | Package Deals / Kits | Carbon Fiber Accessories | Factory 'BMW Performance' | Safety Equipment | Plumbing / Aeroquip | Great Gift Ideas | New Products | Roll Cage Kits | Spec Racing





BMW, Racing, Safety, Harnesses, Roll cage, Motorsport, Motorsports, Engine, Engines, Automobile, Auto, Autos, BMW Tuner, Tuner, Tuning, Chip, Chip Tuning, Custom Tuning, Dyno tune, OBD2 Tuning, Performance, BMW Performance, Ultimate, Ultimate driving machine, Machine shop, Camshafts, Cams, Head, Heads, port polish, Port and polish,
VAC Motorsports Online Store powered by Nexternal shopping cart software