BMW - Timing Chain Tensioners
164.50
139.95
Purchase BMW - Timing Chain Tensioners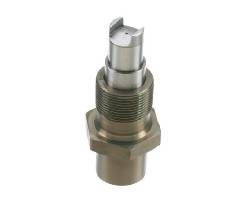 Genuine BMW for long life and dependability
These Original BMW Timing Chain Tensioners are either an OEM replacement or upgrade for the following BMW engines (those listed in the drop down list).
Replace your leaking or tired unit with a brand new OEM part when rebuilding, or when your fitted part fails or starts to make noise.
We only sell OEM tensioners as these work best.
VAC Tech Tip:
The replacement/upgrade for the outdated factory tensioner found on the S14 / S38 is far easier to install and eliminates the common "cold start rattle" on these engines.
It also eliminates the diaphragm and metal seals that are commonly know to leak oil. We have found long life, and no additional wear when these tensioners are used.

Purchase BMW - Timing Chain Tensioners

Other products in the category Engine Components / Timing Chains:













StoreFront | Wheels and Accessories | Engine Components | Engines - Racing | Fuel System | Oil System / Engine Lubrication | Forced Induction (Turbo, Supercharge, Accessories) | Other Manufactures (non-BMW) | Electronics & Tuning | Exterior, Body & Aerodynamics | Intake | Exhaust | Miscellaneous | Pit Equipment / Tools | Electrical | Services | Towing Equipment | Brakes | Suspension | Mini Cooper Catalog | Books, CDs, DVDs & Literature | Interior & Ergonomics | E82 / E87 - 1 Series Catalog | E30 M3 Catalog | Seats and Accessories | EZ-UP Canopies | Apparel | Cars For Sale | Clearance Items | Drivetrain | Fluids & Oil | Cooling System | Vehicle Track Timing Products | Used & Refurbished Parts | Dyno Tuning | Package Deals / Kits | Carbon Fiber Accessories | Factory 'BMW Performance' | Safety Equipment | Plumbing / Aeroquip | Great Gift Ideas | New Products | Roll Cage Kits | Spec Racing





BMW, Racing, Safety, Harnesses, Roll cage, Motorsport, Motorsports, Engine, Engines, Automobile, Auto, Autos, BMW Tuner, Tuner, Tuning, Chip, Chip Tuning, Custom Tuning, Dyno tune, OBD2 Tuning, Performance, BMW Performance, Ultimate, Ultimate driving machine, Machine shop, Camshafts, Cams, Head, Heads, port polish, Port and polish,
VAC Motorsports Online Store powered by Nexternal shopping cart software