$13,900 – MSRP
$12,510 – Limited sale
All product info can be found here!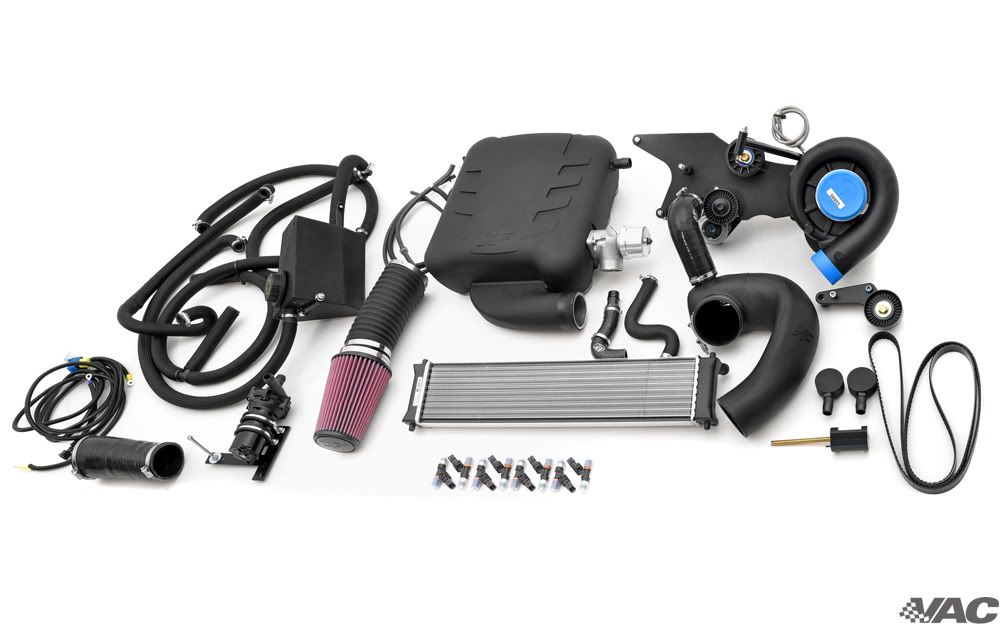 VAC Notes:
Summary: After a few years of brutal abuse and testing, the VF620 kit is finally available for sale! Let me say, it was well worth the wait. The VF620 kit transformed an already excellent car to a precise weapon. Absolute stock driveability with gobs of linear and predictable power = the ability to decimate almost all challengers on the street, strip or road course. Seriously, it's that good – even BMW would approve 😉
We installed the VF620 our 2008 E92 a day before Bimmerfest East and it has run flawlessly ever since. We set a world record on the dragstrip and gave it hell on our local circuits. While we build a lot of track specific cars, our E92 M3 was built as a daily driver that can run really well on any given track. So far, the car has exceeded all expectations and we are just getting started. Even with street pads, a decent suspension and street tires (R888) the car blew us away at NJMP. The power delivery was ideal for the road course, and the kit simply delivered lap after lap. No heat problems, no hiccups, no issues. 2012 is going to be a huge year for our VF Supercharged M3!
Tuning: VF brought all tuning in house for their BMW kits to ensure the best possible calibrations are released with the kit. The results of this hard work really show, as the car exceeds any expectation we had. Wow!
VF's Vorsteiner car: We also had the pleasure of driving VF's Vorsteiner car for 2 months. Prior to joining us, the car was hammered by MMA fighters, celebrities and race car drivers on the Bull Run and Gold Rush rallies…so we were a bit worried that it would give us trouble. We were wrong, the car performed flawlessly and kept asking for more. I think it had 35k VERY HARD supercharged miles when it arrived in Philadelphia…but it performed like new.
Experience: We have installed, serviced and diagnosed many supercharger kits over the years, and VF kits always seem to shine. They are simple and effective…just how we like them. A beastly 6sp VF supercharged 540 Touring, 700hp VF Supercharged MCoupe and a VF Supercharged 740 were in the shop a week before the VF620 kit and VF/Vorsteiner green car arrived in Philly.
Quick Specs: All detail can be found on our website!
[*]Bolt on "ready to run" 6.0-7.0 psi VF-Engineering supercharger system
[*]Vortech V3Si centrifugal supercharger in ceramic black
[*]VF custom tuned software (developed in house)
[*]Cast aluminum intake manifold with fitment for aftercooler
[*]Integrated Air / water induction cooling system
[*]Upgraded Bosch fuel injectors
[*]Greddy Type R bypass valve
[*]Recalibrated Mass Air Flow sensor
[*]OBD2 compliant
[*]Fully reversible installation
[*]Precision Made in California, USA
[*]1 year unlimited mileage warranty
[*]620hp and 400 ftlbs on 91 octane fuel